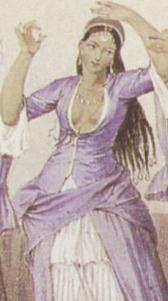 Copyright © 2000-2011 Cassandra Strand

Middle Eastern Dance Universtiy (MEDU)

Sign up for a class today!  Our courses are reasonably priced and can be purchased with a one time payment or with a subscription.

One Time Payments:

A one time payment of $100 can be made via paypal.  If you plan to work through the course slowly this particular option will be better for you as it allows you to access the course for an unlimited time period until you have completed the course.  Upon registration and payment completion you should have immediate access to the course and its resources.  To do this you will need to select the course you wish to register for from the MEDU Course Offerings you will be taken to the Moodle login page where you can "create a new account."  After doing this you will need to confirm your account through the e-mail you use in registration.  You will then be taken to the payment page for the course where you will need to complete the paypal payment process.  You should then be able to login to the course using the username and password you created.

Subscription Payments:

Subscription Payments of $10 per month via paypal offer a lower more affordable payment option that is spread out over time.  If you plan to work through the course quickly or just can't afford a larger payment all at once.  The registration process for subscription payements cannot be done directly through the Moodle courseware so to register for subscription payments you will need to register using the subscribe button below.  Subscription registrations must be entered manually into the course so they do not offer immediate access but access to the course is usually quick within 24 hours.